Do you have questions about a career at Changes?
Start a rewarding career today
Do you have a passion for helping others? Are you empathetic, responsible, and eager to create close, lasting relationships with our clients? We offer a rich working environment with competitive compensation and rewarding opportunities to assist others in the comfort and safety of their own homes. Responsibilities include: companionship, personal care, light housekeeping, errands, shopping, and memory care. A rewarding career at Changes also includes:
– Flexible scheduling – Weekend option – Bonuses & awards – PTO –
– Team atmosphere – Paid ongoing training – Onsite hands-on training –
– Paid travel between clients – Potential for raises after 90 days –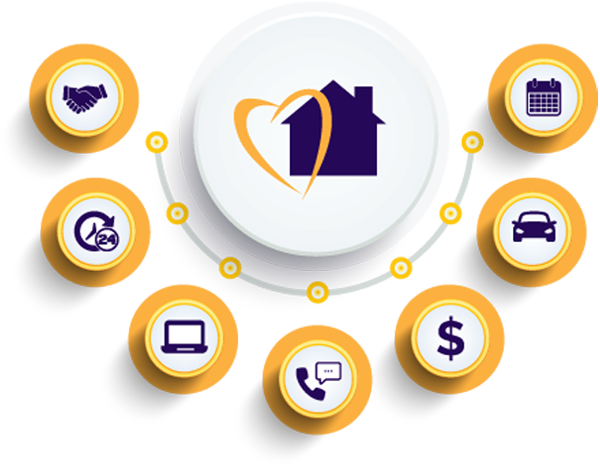 A career at Changes requires:
– Valid drivers license – Clean driving record – Proof of car insurance –
– Reliable transportation – Social security card/Birth certificate – Clean criminal history –
– Tuberculosis testing – Drug testing –
What Our Employees are saying
"I can't express how grateful I am to work for such wonderful people. I know that many people take you and your generosity for granted. I am so immensely thankful to be working for such a great company."
"Changes has made me a better person, these are some of the things in my life they have done for me: made me a stronger more confident person, shared knowledge, always be fair, and do not judge. Most of all they are caring, loving, and treat you like family. They also listen to you as well for needs!"
"I have been working at Changes [Home Care] going on 6 years now and it's a great company to work for. I love all my clients that I have been with and the staff has been wonderful… They're very team-oriented and it's a great joy to work for this company. I would recommend this company to anyone who likes to take care of the elderly and are compassionate. This is a great company to work for!"
"Great place to work! Wonderful people to work with and they really take care of their employees!"
To join the Changes team today simply apply online and a recruiter will be in touch with you shortly!
Have A Question or Looking For Care?
Get in touch with us at 317.271.3800 to learn more about our  in-home care, senior home care, respite care, and other services we offer.
Only takes a few seconds!